Fresh off the back of the Nike: London ON AIR studio, artist and attendee Nicole Chui launches her first exhibition "Fem - Playful Manipulations".  Exploring female identities in street wear and subculture.
Nicole uses embroidery as a form to create a playful and expressive style that feels alive, taking an ordinary photograph and piercing it with her raw energy. Having recently opened a Depop shop selling her art, we spoke to Nicole to provided us with insight into her story and creative process: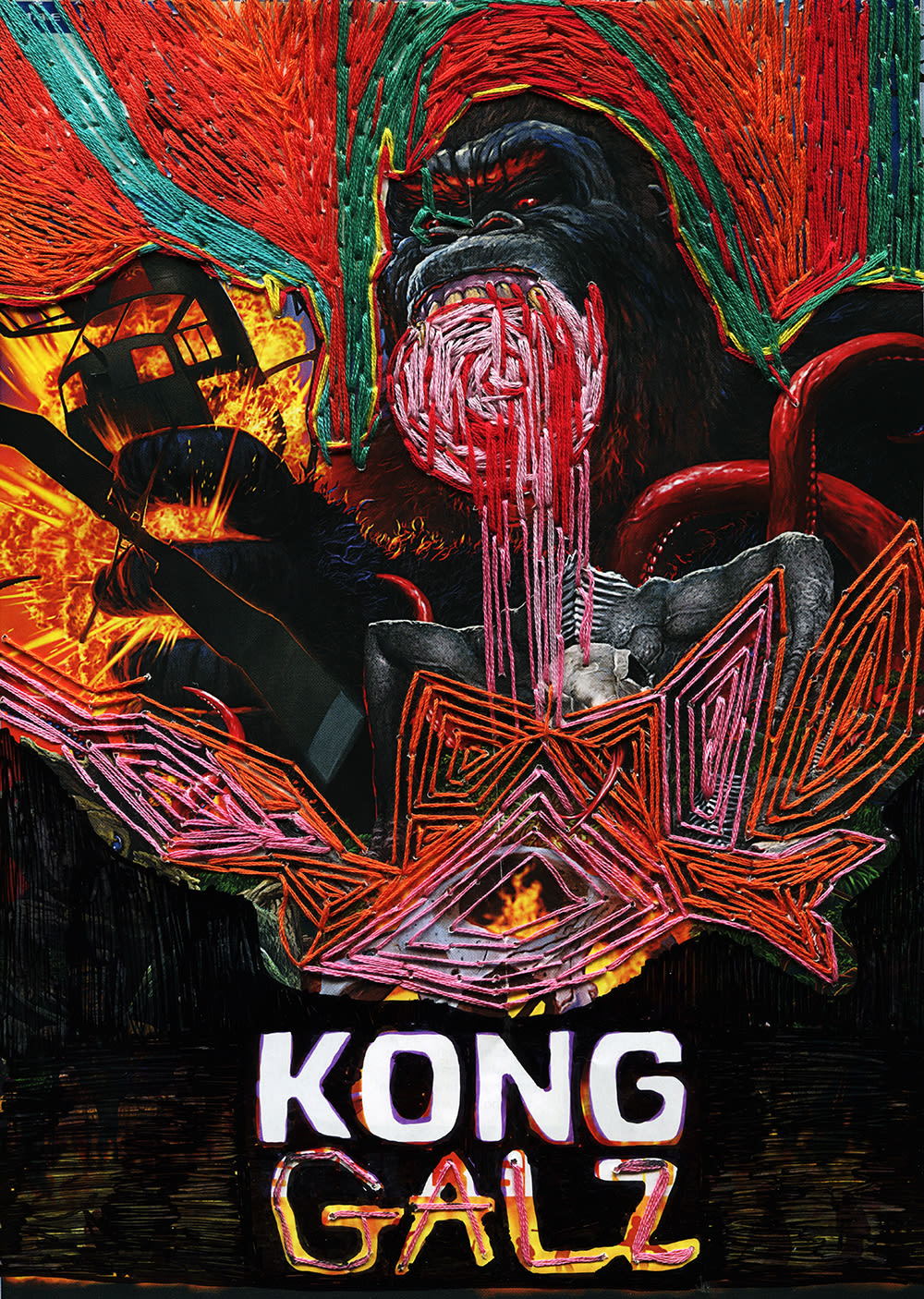 Lets starts, can you introduce yourself?
Hi! I'm Nicole Chui and I was born and raised in Hong Kong. My parents used to live in London for a large chunk of their lives so it felt natural to move here. I'm a visual creator focusing on developing my embroidery art and integrating textiles into interesting images that are culturally relevant.
Talk through your style - where did it all start?
In secondary school, I decided to learn a sewing technique called 'English smocking' from my grandma. It was something I developed when I used to make loads of clothes and slowly transferred onto paper when I saw the works of Maurizio Anzeri.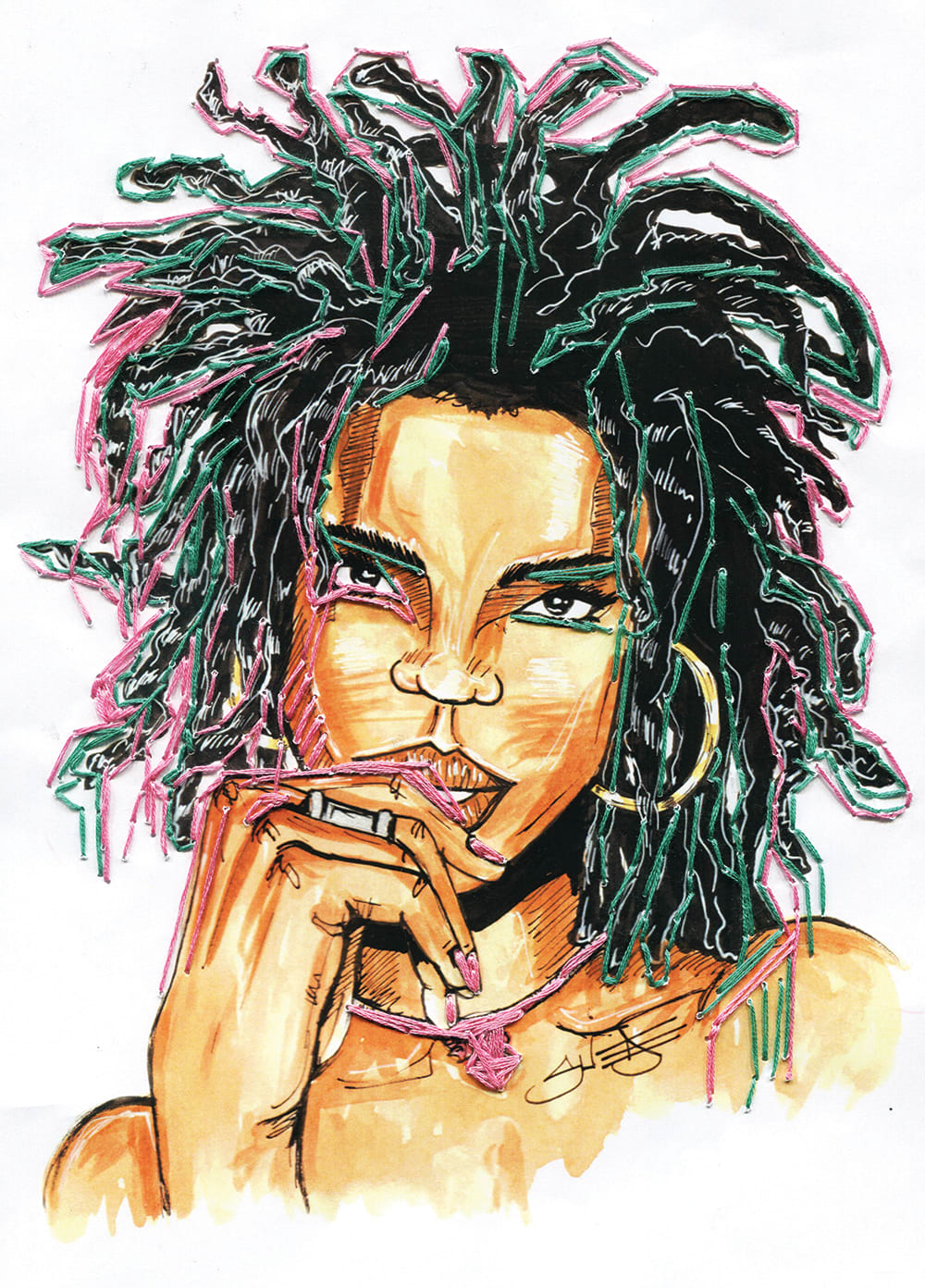 How did you go about developing this style to where you are at now and making it your own?
I did a foundation course in fashion media and communication which is why I experimented a lot with using fashion images from magazines. I felt like every image was too serious or wasn't funny or colourful enough for my liking, so I kept doodling on top of them with embroidery techniques which is how my style eventually came to be. Through using existing fashion imagery, I started to take my own original photos and transition more into embroidering on simple images of people and musicians that I admire because I felt like I could connect more with their personality and what they stand for. 
I'd like to develop my art more with collaborations with photographers and stylists, I think the great thing about embroidery is that it can honestly go into anything whether it's set design, art, design or photography so I'm only to broadening the skill more from here.
Can you describe your visual style in words?
My style of work has always been loud, humorous, colourful, brash and a hot mess (in a good way).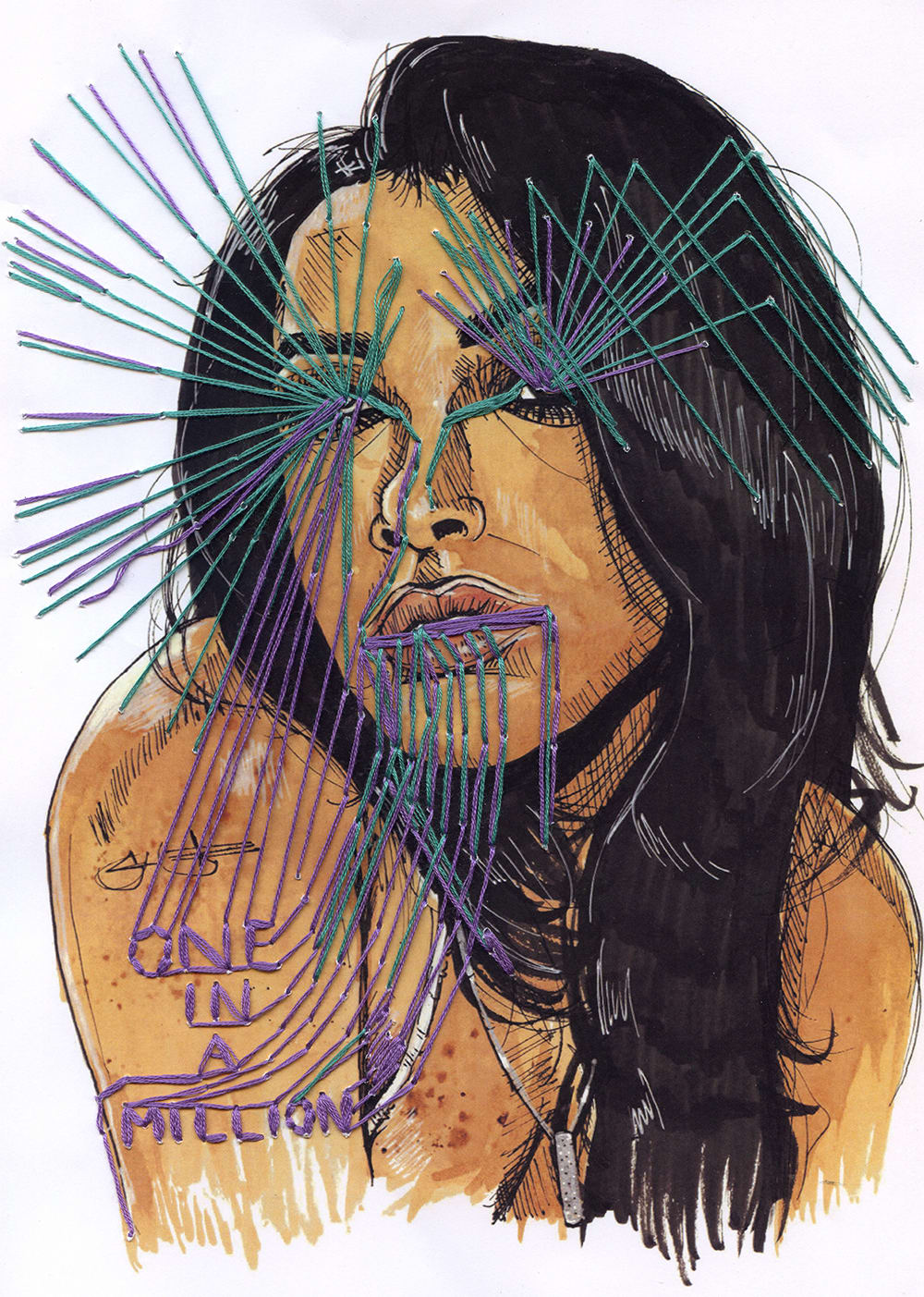 With your art being expressive, do you use your work to reflect your personality?
Yes, to me each piece reflects the vivacious and extremely opinionated side of me. I am generally unapologetic about what I stand for, but there are times where I realise I've may have gone too overboard, which makes me feel uncomfortable about what I've created. If anything, creating art has made me more aware of the world around me.
You recently held a workshop teaching people your craft, why is it important to share skills?
I think it's important to inspire people through teaching in general. Providing hope and encouraging hard work is the way to go in my opinion. In Hong Kong, people used to tell me to hide good ideas or else sharing it would lose opportunities for yourself. However, I found that holding the workshop and bouncing ideas off of different people has actually allowed for the opposite! I hope people see me as someone hardworking and hopeful instead of constantly pessimistic.
You've kept yourself pretty busy since London on Air, your workshop and more recently your exhibition. What have you got planned for the future?
I've got an upcoming collaboration with hat company Jr&Co where me and a couple of other artists like Kyle Platts are putting our own spin on their classic canvas hats. There might be an exhibition for it in November but I'll keep you posted on that once I have updates from Junior.
I also started up a Depop shop this week as a way to get people to be able to buy my stuff. So far I have mini pieces but you can DM me on Instagram or email me and we can work other pieces out!
Check out more of Nicole's work below and keep to date on Instagram and Depop.