An enterprising young 13-year-old—with no future as an illustrator, that's for sure—put together a pop-up book about Hypebeasts and got himself an 'A' in the process, according to Twitter user Julia Carter, who says she's the author's sister. Now don't get us wrong: we're not going to start covering every middle school art project that gets an 'A,' but the combination of a teen wise beyond his years and a viral tweet is too promising to pass up.
So was this a case of a truly gifted young author, or a teacher who was phoning in the final month of the school year? We'd say the answer lies somewhere in between, but we'll let you be the ultimate judge. Here's a story in four acts that's worthy of an 'A,' and better than just about anything by Stephenie Meyer or Dan Brown: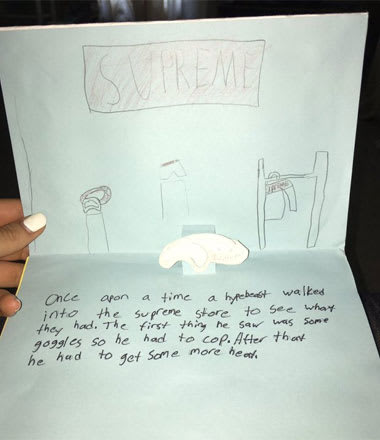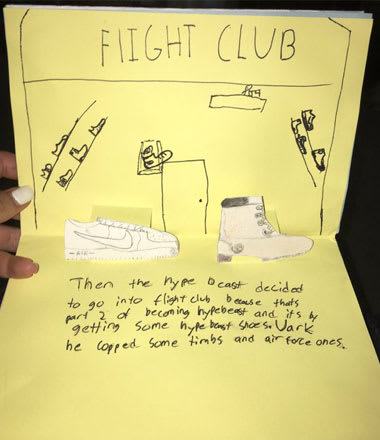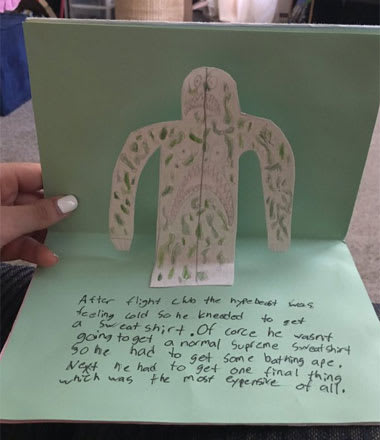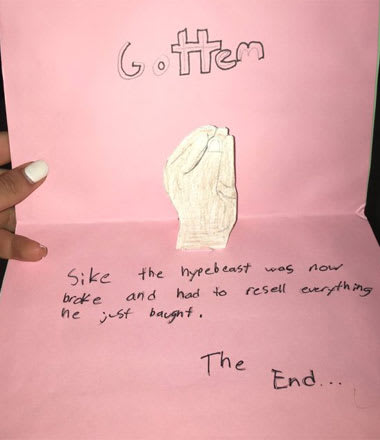 What the author lacks in artistic ability (and penmanship), he makes up for with creativity. Middle schoolers of the world, plagiarize to your heart's content.